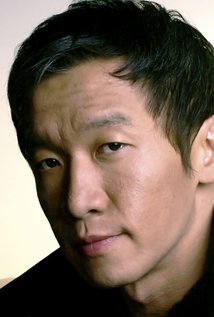 Chin Han is a Singaporean actor of stage, film, and television whose career has spanned more than 20 years. He gained widespread acclaim while starring in Masters of the Sea, Singapore television's first foray into English-language drama.
Han broke into the Hollywood film industry in recent years with 3 Needles. He also appeared in The Dark Knight as Lau, and in Roland Emmerich's 2009 film 2012 as Tenzin. Chin Han appeared in the film Restless as Dr. Lee in 2011, followed by a turn in Steven Soderbergh's movie Contagion as epidemiologist Sun Feng. In 2012 he guest starred in the Fringe episode "Making Angels" as Neil, and later played Chinese envoy Zheng Min in the final four episodes of ABC's Last Resort. In 2014 he appeared as Jia Sidao in Marco Polo.
He portrays Detective Henry Cho in Homebodies in Lethal Weapon.
Community content is available under
CC-BY-SA
unless otherwise noted.